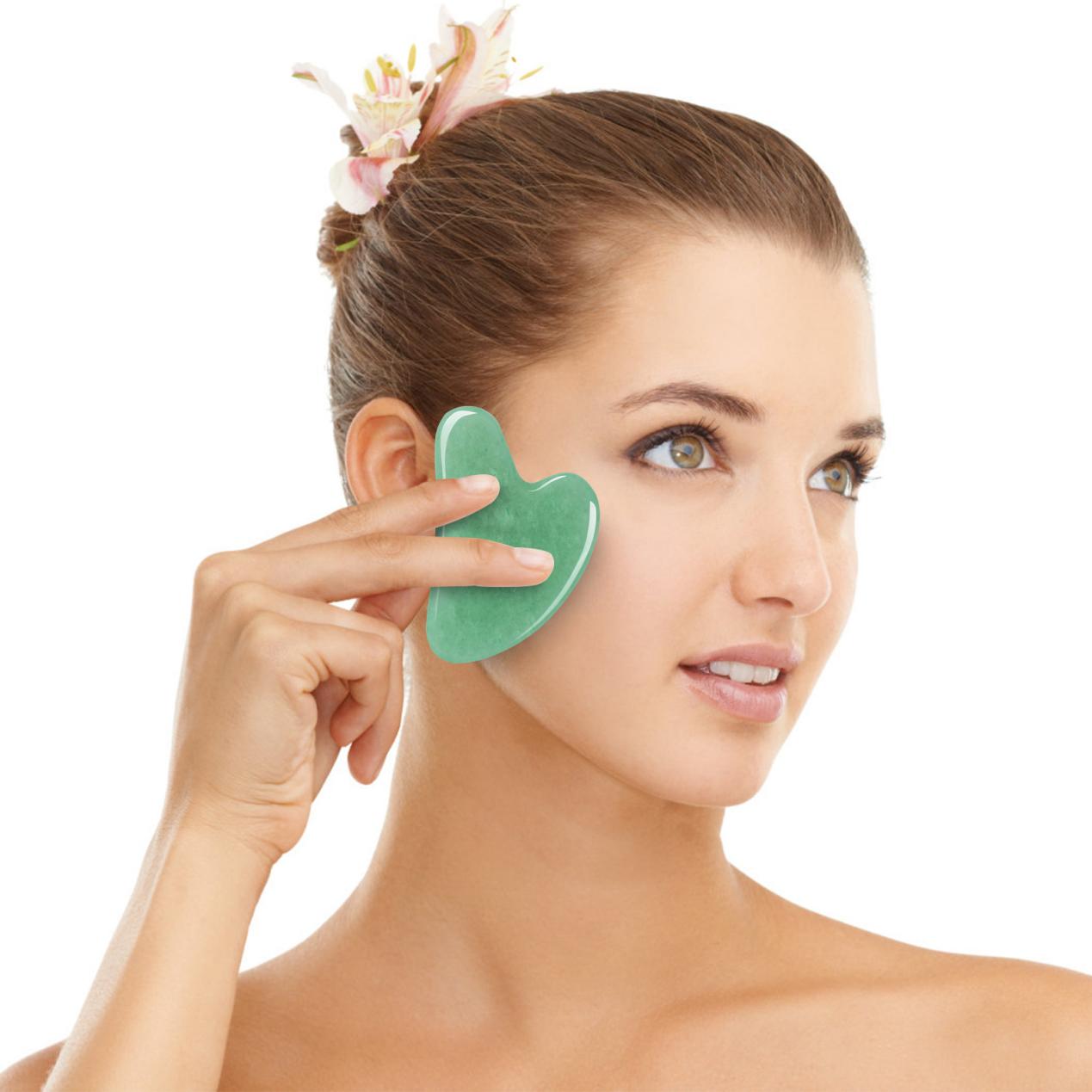 Gua Sha is a popular way to lose weight. Because it is very convenient and effortless to use, it is loved by many people. The newly launched Gua Sha by Facemade is very suitable for skin care.
Detailed face-lifting action:
Step 1: Jaw line
Use the groove to fit the contour of the chin line, and scrape one-way from front to back.
This step can help shrink the masseter muscles and thus thin the face
Step 2: Cheeks
Use the concave surface to fit the cheeks, from the chin to the temples, and scrape in a single item.
This step can remove edema, lift and tighten the skin.
Step 3: Lymph
Use the concave surface to scrape down from behind the ear and down the neck
This step is to clear the lymph and detoxify.
Note: Don't use too much force, after all, the facial skin is relatively fragile.
Each part is about 20-30 strokes, which can be adjusted according to your own needs
About FACEMADE:
FACEMADE is a beauty and personal care product brand that offers high-quality and guaranteed personal care products. It offers to provide a healthy beauty lifestyle to people and provides the best items for personal collection. It offers a wide range of Gua Sha tools for the eyes, face, and body to enhance one's natural attractiveness.
For more information, please visit: https://www.facemade.com/
Contact Detail:
Company Name: FACEMADE
Contact Person: Media Relations
Email: Send Email
Country: United States
Website Url: https://www.facemade.com/


Source: www.PRExhibition.com